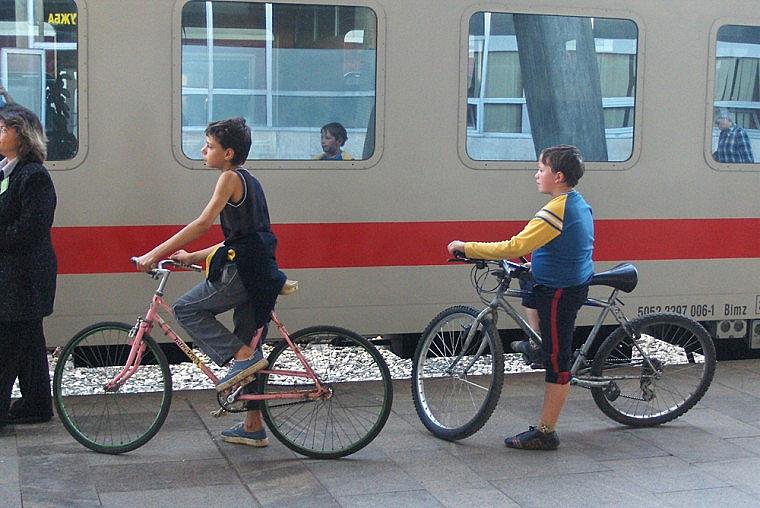 The transportation of bicycles is permitted in:
On the entrance platform of the last coach in the composition of all fast and passenger trains or in the luggage zone in electric multiple units.
In case of a group of bikers, the bicycles are distributed on the entrance platforms of the other coaches in the train composition.
The bicycle transportation fee amounts to BGN 2.00 and is payable upon the purchase of a ticket from a ticketing desk.

The passengers take care of their own bicycles during journey time.