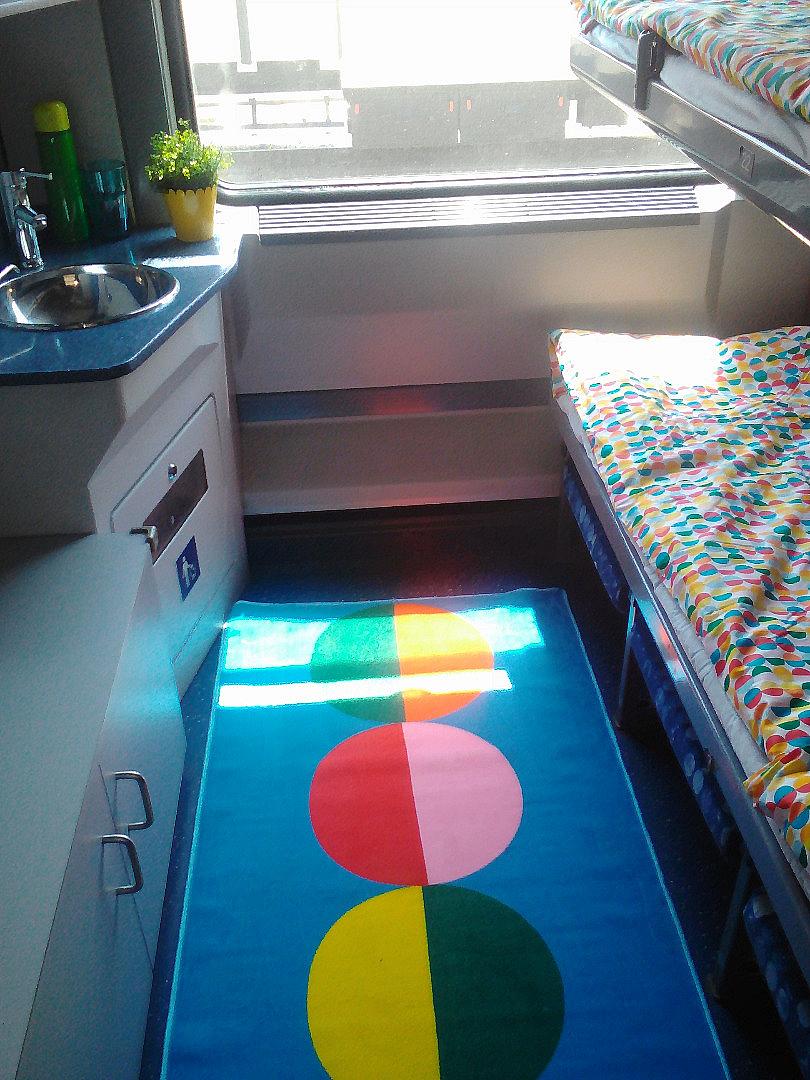 BDZ, in partnership with one of the world famous furniture brands, renovates the interior of the sleeping cars. The branding is part of the marketing strategy of the national rail carrier for train advertising.
The furnishing of the sleeping wagons with colorful accessories gives the cabin home comfort and additional summer mood to the passengers when they travel from Sofia to Burgas and Varna.
The train cars with refurbished interiors will travel daily in the nightly compositions in direction from the capital to the sea towns.