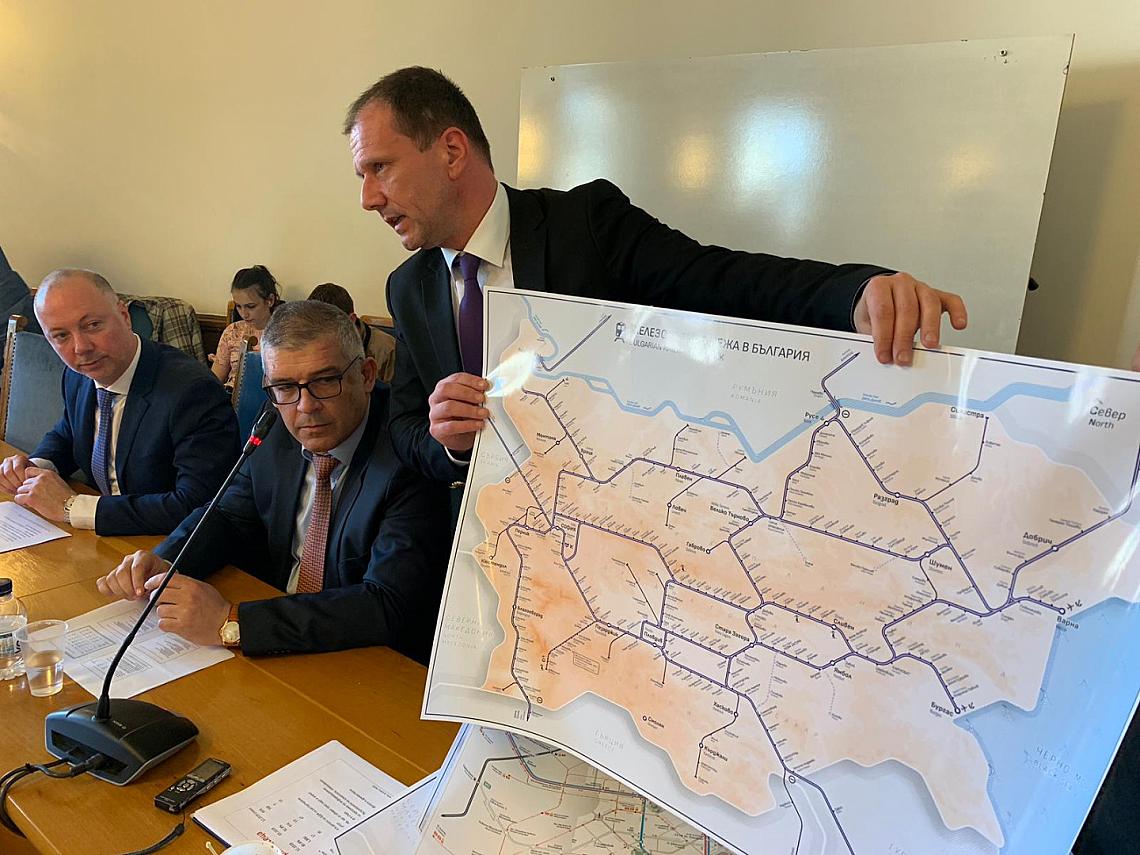 The management team of the Bulgarian State Railways represented its main priorities at the session of the Transport, Information and Communications Committee, held on the 20th of March 2019.
The Chairman of the Board of Directors of Holding BDZ EAD, Grigory Grigorov noted that about BGN 100 mln could be provided for rolling stock as a capital transfer. With these funds it will be possible to restart the project "Purchase of new rolling stock for the needs of BDZ Passengers Ltd.".
The Executive Director of Holding BDZ EAD, eng. Nikola Vasilev stated that the main priority is the improvement of the quality of the services provided by BDZ Passengers Ltd. In this respect, an investment of more than BGN 64 mln is considered for the repair and modernization of rolling stock. Another aim is the improvement of the working conditions for the employees in the subsidiaries, as well as the implementation of a bonus scheme payment in BDZ Passengers Ltd.
Vasilev added that an upgrade of the passenger reservations system, is planned. The idea is to make it as convenient as possible for the passengers.
The Executive Director stressed that besides the online, the offline information service will also be improved. For this purpose, a training project is planned for the employees who have direct contact with the passengers. Renewed route maps will be placed in stations and trains, that illustrate the type of the train rouths, timetables and stations, for the convenience of the passengers.